When you place a call, what occurs in the background? You only consider that once you have to configure a phone system for a multi-user environment. A hybrid phone system serves as a transitional stage between a conventional analog phone system and a Voice-over-IP (VoIP) phone system. A hybrid phone system's primary goal is typically to facilitate a future switch to a VoIP configuration. Hybrid phone systems use modern signal management codecs to route any call technology to any other.
How Do Hybrid Telephone Systems Function?
The combination of Digital and Internet-based (VOIP) phone systems create hybrid ones. This implies that we can use SIP, Digital, and Analogue Lines to make and receive calls. The system would be at your office and allows you to choose between cordless and fixed handsets.
Due to their ability to use both ISDN and SIP phone lines, hybrid phone systems can better manage which systems they rely on and, consequently, their communication costs. Traditionally, hybrid phone systems have served as a bridge between PBX analogue or ISDN-based and cloud-based VOIP systems. However, you may want to completely transition to a hosted VOIP system after connecting your current system to the internet.
Do Hybrid Telephony Systems Support All Voice Call Types?
They do, indeed. In particular, hybrid telephone systems enable IP-based and legacy calling technologies, including VoIP, mobile, landline, and ISDN calls.
Is Switching to a Hybrid Phone System Beneficial?
All businesses, whether tiny, medium-sized, or massive, depending on communication. Due to this, companies must spend money on a practical and dependable telephone system. Over the past ten years, telecommunications technology has advanced dramatically. We now have unified communications technology, combining various business communication channels into a single solution. With the use of technology, internal communication within businesses has increased, as well as customer communication. The days when a customer called on a landline and the customer service representative had to demand that the customer spell out the phone number or hang up and call on a mobile device are long gone.
Today, we may use all the various telephone systems and other communication channels on a single platform because of the hybrid phone system. As a result, switching between corporate phone systems takes much less time. In addition, customer calls are now immediately answered thanks to the hybrid phone system. And operational difficulties have been much reduced. Since 75% of customers believe phone calls to be the quickest way to get a response from a firm, this is terrific news for any business.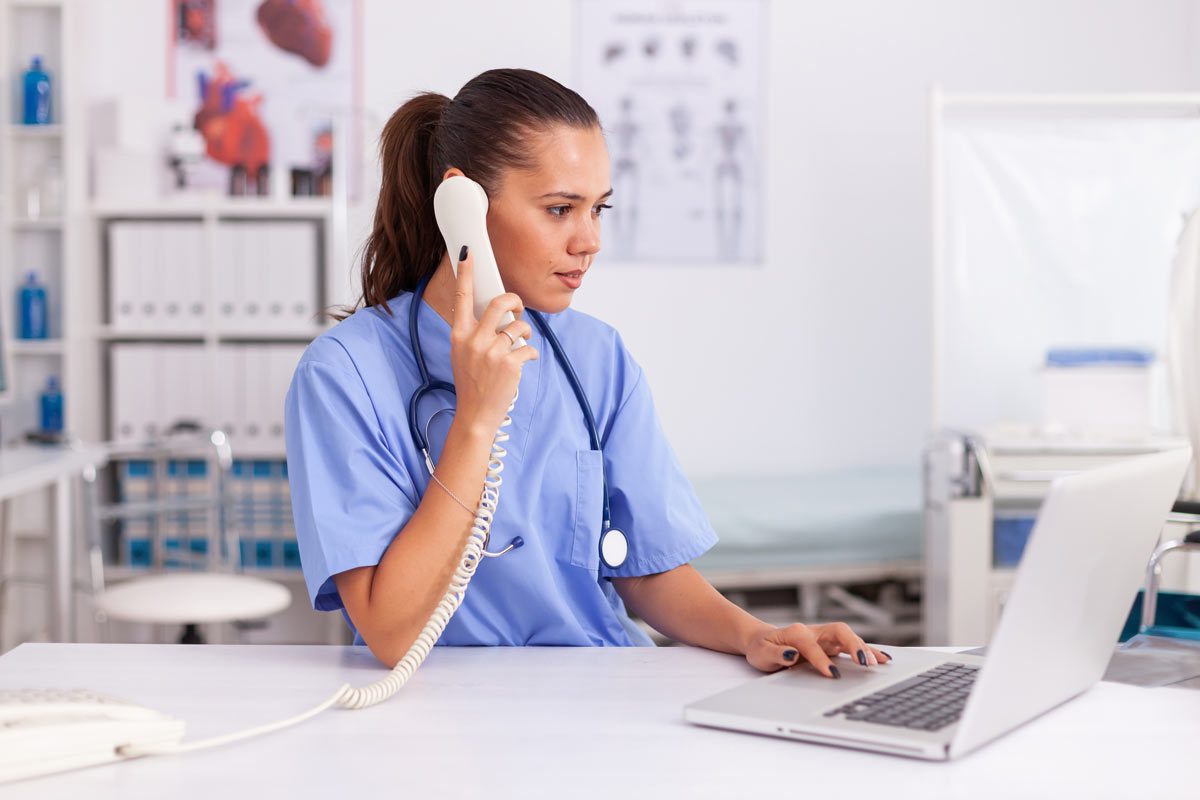 Benefits of a Hybrid Phone System
Hybrid Phone Systems Are More Reliable
Your company is unlikely to have extended downtime in the event of difficulties because the hybrid phone system combines the traditional phone systems with the VoIP phone system. However, if one of your company's phone systems fails, you may quickly switch to another one when you have a hybrid system.
Imagine that you have only installed the VoIP phone system, and one day your ISP presents a network difficulty. Your phones would only work with the hybrid system once the internet is operational. This is impractical since you must be in charge of your phone system. Because most of the business is conducted over the phone. Installing a hybrid phone system may instantly divert calls to any other method, giving you better control over corporate communications.
Hybrid Phone System Management Is Simple
A hybrid system is simple to set up. And it can be modified to fit company operations changes. For example, increase, decrease, or expand into new places as your company grows. Access to the phone system would be necessary for new staff. Because a hybrid system is an on-site phone system, so reconfiguring it is simple. In addition, the hybrid system will require less ICT support than a hosted phone system.
Making International Calls Is Simple
You will encounter several difficulties when conducting business in different countries, particularly with the internet connection and reception. Customers with poor internet connectivity could only be able to reach if you use a hosted phone system. However, a hybrid system will provide you with more options to call your clients from a local number. It isn't easy to reach a client on most hosted phone systems without a reliable internet connection. Because of this, more businesses are deploying hybrid phone systems to ensure weak internet connections have not affected their global operations.
Relocation-Friendly; Simple to Move
Moving the VoIP phone system into a new location becomes a difficult task for most businesses that use them. They must contact the ISP, who might charge them more. Before preparing to move, you must also discover every phone system. It could be unsafe, mainly if the installation is very old. Hybrid phone systems make moving more accessible because they are not complicated.
TASProvider in Richmond Hill, Ontario, can help you choose the best phone system. Call or contact us today!