Have you considered employing a managed services provider (MSP) for your company's IT support but needed to figure out how they operated?
With the help of a reliable MSP, your IT operations could become more effective, reliable, and scalable. This MSP could even become your company's new best friend. We'll discuss what MSPs do currently, the benefits of working with one, and how their support might make or break your business.
Managed service provider is what MSP stands for. An MSP works with your business to help with its IT needs, like making sure your systems run smoothly and stay safe and taking care of day-to-day technical problems so you can focus on your main business.
In addition, MSPs can manage various associated IT services, including email, networking, security, data storage, cloud integration, software patching, and much more. You may delegate the most crucial IT administration chores to a professional team by working with an MSP, freeing up your time (and budget) for other high-priority areas of your company.
Let's Look at How MSPs Work
You've heard it over and over: Back up your data, and then back it up again to be sure. We all hope we won't need those backups, but sometimes computers crash. An MSP can manage your data backup plan and keep your files safe from hackers, broken equipment, and natural disasters by storing them on a separate server. An MSP can also recover lost data and information and get your systems back up and running as quickly as possible, protecting your reputation and cutting down on downtime.
Cloud security, also called cloud computing security, is a group of policies, procedures, and technologies that protect systems, data, and infrastructure in the cloud. These security measures are also there to help clients comply with IT regulations and protect their privacy. Since these rules are manageable in one place, many businesses prefer to hire a Managed Service Provider (MSP) to handle user authentication and set up cloud security based on each business's needs.
Management & Support of Services
You don't have to because MSPs can set up and manage your servers for you. Working with an MSP can help you save time that you would have otherwise spent on network security and server maintenance. This way, you can put your business's resources toward more important tasks.
MSPs also offer 24/7 monitoring to protect your network, which is an important service. Hackers are usually more active at night when IT systems aren't being watched as closely and are easier to break into. An MSP can protect your business from bad actors more effectively and efficiently by keeping an eye on new cybersecurity threats, updating antivirus software, and improving network security settings.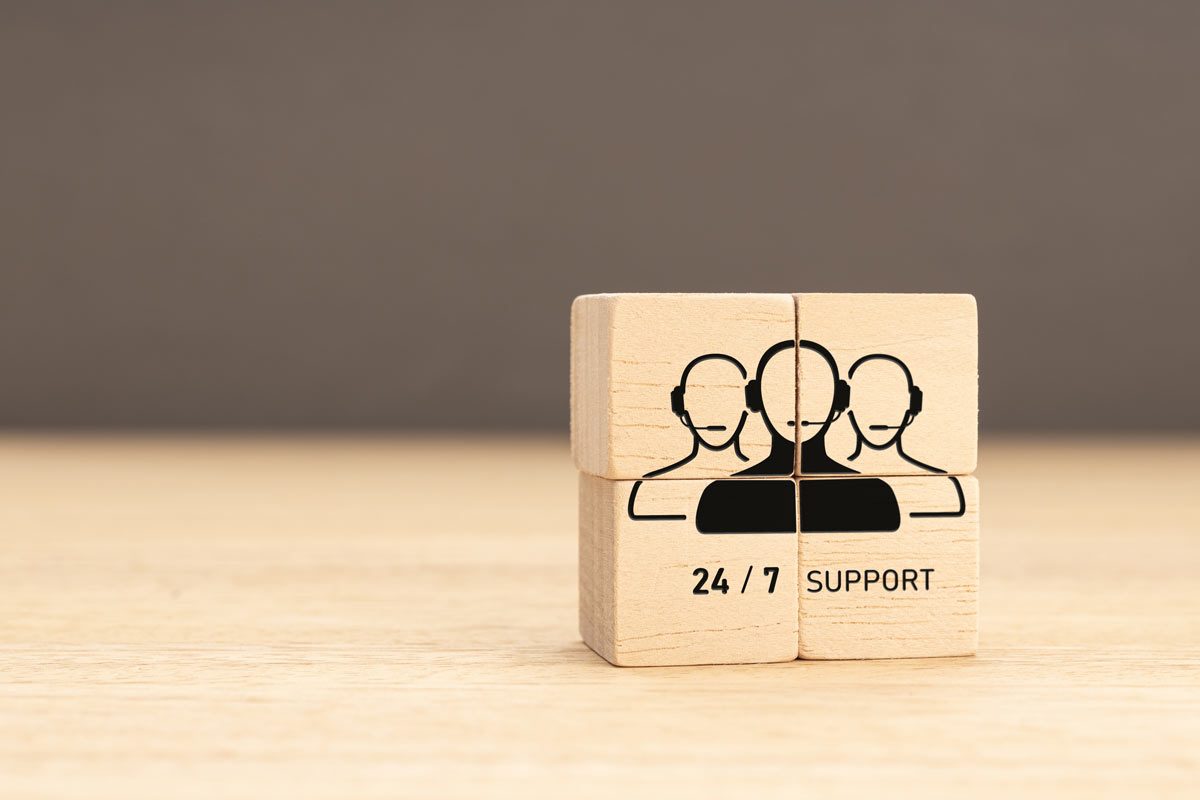 Small businesses can get a lot out of cloud-based storage, like not having to spend much money on server equipment and being able to access company files securely from anywhere. Moving your data to the cloud also makes your small business more flexible and able to grow. An MSP can help your company move its data to the cloud, where it will be easy to access and safe to store. By working with a managed service provider (MSP) to use cloud services, you can combine servers and keep storage costs in check as your business grows.
Preventive Maintenance of Systems & Software
One of the most common cybersecurity best practices is to keep up with system updates and software patches. If your business has a small in-house IT team, they might need help keeping up with all the changes. On the other hand, a skilled MSP can spot problems and fix them before they become expensive. By being proactive with your IT management, you can be sure that your MSP will stop problems from causing downtime or other business losses that could have been avoided.
An MSP's first job is to take over your IT support and run a help desk for your employees. Instead of having to wait for help from an overworked in-house IT team, your employees won't have to wait as long for their tech problems to be fixed.
Professional Risk & Compliance Management
An MSP will also make sure that your company's IT operations meet all security requirements and other compliance rules that are specific to your industry. By outsourcing your IT services, you can rest easy knowing that your business is safely storing customer data and minimizing any possible risks.
If you are looking for a solution to a technology problem or a budget problem with your IT, look no further than the trusted IT managers at TASProvider. Our consultants can assist you in creating a managed services plan tailored to your requirements and offer the kind of value that will quickly pay for your IT management investments. To learn more, contact us right away. We are based in Richmond Hill, Toronto.