Every IT support professional needs to know how to choose a router for the office. But that doesn't mean you need to be an IT expert to pick a good router for your office. So how do you make your choice? There is mesh and 5G, and the terms wireless G, N, and AC are often used without explanation. Confusing? Certainly. Here, we explain what you should look for in a Wi-Fi router for your office. It won't be easy, but we're sure you'll do a great job if you follow our instructions.
If you look at any router, you'll see right away that there are many different networks to choose from. 802.1b, 802.1g, 802.1n, and 802.11ac are the most common. These numbers show how quickly the router can send and receive wireless data, with 802.11ac being the fastest. 802.11ac routers may be better for people who want to connect to more than one device via Wi-Fi or cable.
This is especially important for Wi-Fi users since they won't sit right next to the router. The slower and weaker your connection will be, the further away you are from your router. Most of the time, 802.11ac will have the best connections and the longest range.
This has a lot to do with the network type of the router and is usually one of the first things listed on the box and in the specs. Look for Mbps to find out how fast the router is. This shows how fast the router should be able to send data from your connection to users.
Keep in mind that if you have an internet connection with 100 Mbps but a router with, say, 80 Mbps, the total speed will be 80 Mbps. So, if you want faster connections, getting a router with a higher throughput would be smart.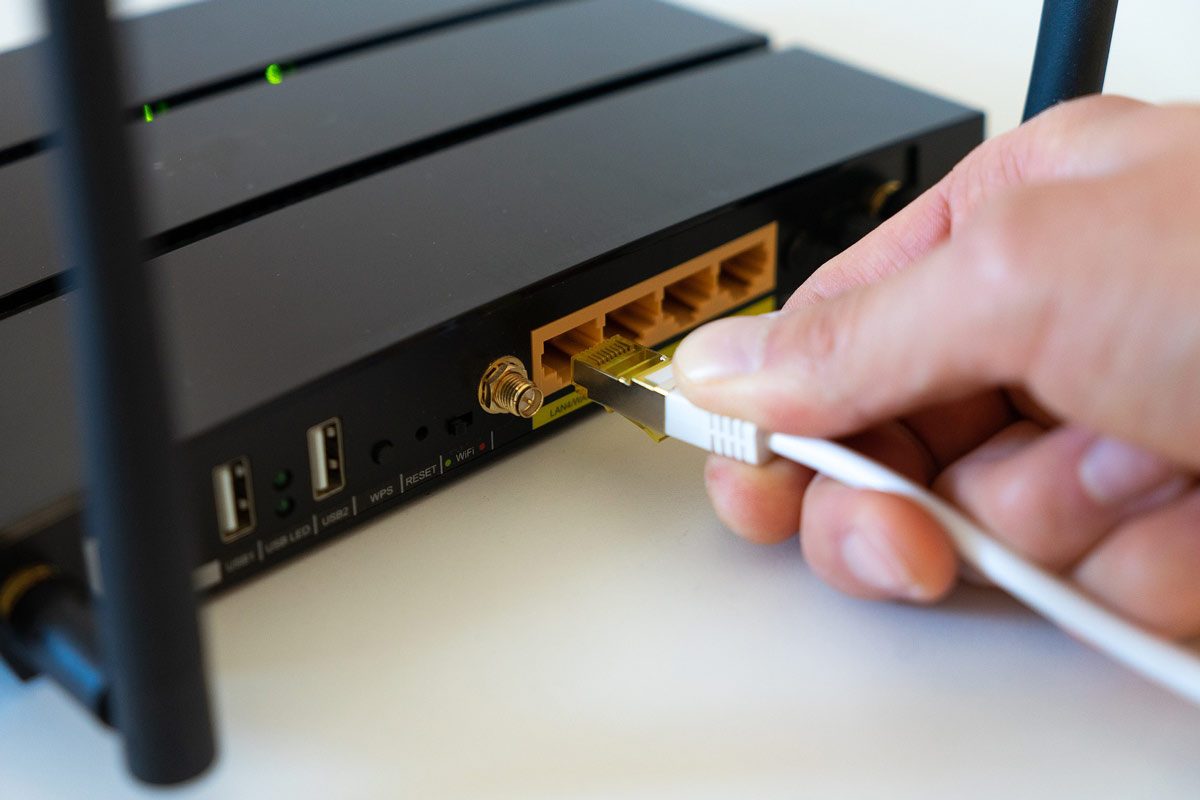 QoS is a newer feature that lets the person in charge of a router limit some kinds of traffic. For example, you can use the QoS feature of a router to block all torrent traffic or limit it so that other users can get the same amount of bandwidth. This is a feature that only some routers have, but it is a very useful one for office routers.
You can find numbers like 5Ghz and 2.4Ghz on the box of every router. These points show where the router's wireless radios are. For example, a dual-band router will have both 5Ghz and 2.4Ghz radios. This lets devices connect to different bands, so the connection is manageable. People who connect to a 5Ghz band will usually perform better, but they will have a much shorter range than those who use a 2.4Ghz radio.
Beamforming is a new feature that is becoming common in mid-range and high-range routers. It is a type of signal technology that makes dead spots in a business more useful. In other words, it can help improve the connection quality of devices behind solid walls or in rooms with a lot of interference.
Routers can use this technology to see where connections are weak and fix them. This feature is available on many types of routers, but only 802.11ac routers really need it. However, those who don't mind paying more for a better network should consider getting this feature.
Best Wi-Fi Router in Richmond Hill, Ontario
There are a lot of things to think about when choosing a router, which is why we suggest you contact us to get help for Managed IT Services in Richmond Hill, Toronto. We can look at your networking needs and help you set up your business in the best way.