Regular sentences will only get you so far in your Google search; instead, use these advanced yet straightforward techniques to find anything more complicated. Nowadays, search engines do an excellent job of discovering what you're looking for, but occasionally they still need to catch up. There are a few little-known strategies that are useful in those situations.
Google provides links to hundreds of millions of results in a fraction of a second, and these results range from quite useful to downright ridiculous. However, if you've accessed the second or third page of search results, you know that using the most basic Google search terms can only get you so far. You must use advanced Google search strategies to get the specific information you seek. As Google is the most used search engine, here are some recommendations for better Google searches, though many also apply to other search engines:
Use Quotation Marks (" ") to Search for a Specific Phrase
Try employing quotations to reduce Google search's need for guesswork while looking for anything specific. When you place your search parameters in quotes, you instruct the search engine to look for the entire phrase. For instance, if you type in "root canal therapy," the search engine will look for anything with those three words, regardless of their placement. However, if you search "root canal therapy," it will look for that word precisely as you put it. This can assist in locating specific information that may be buried behind other content if not properly organized.
Place a Tilde () before a Word, to Find Synonyms
You can use this technique to look for a word's synonyms or similar terms. For example, search results for "ballet slippers cheap" include "ballet slippers inexpensive," and so on.
Use a Hyphen (-) to Exclude Words
You may be looking for a word with more than one meaning. An example is bark. You might find results for dog and tree bark when you Google "bark." Use a hyphen to inform the search engine to ignore content containing the one you want to remove. Take a look at the example below.
The search engine is instructed to look for bark but ignore any results containing the word "tree." This is because finding information about something without learning about something else is helpful.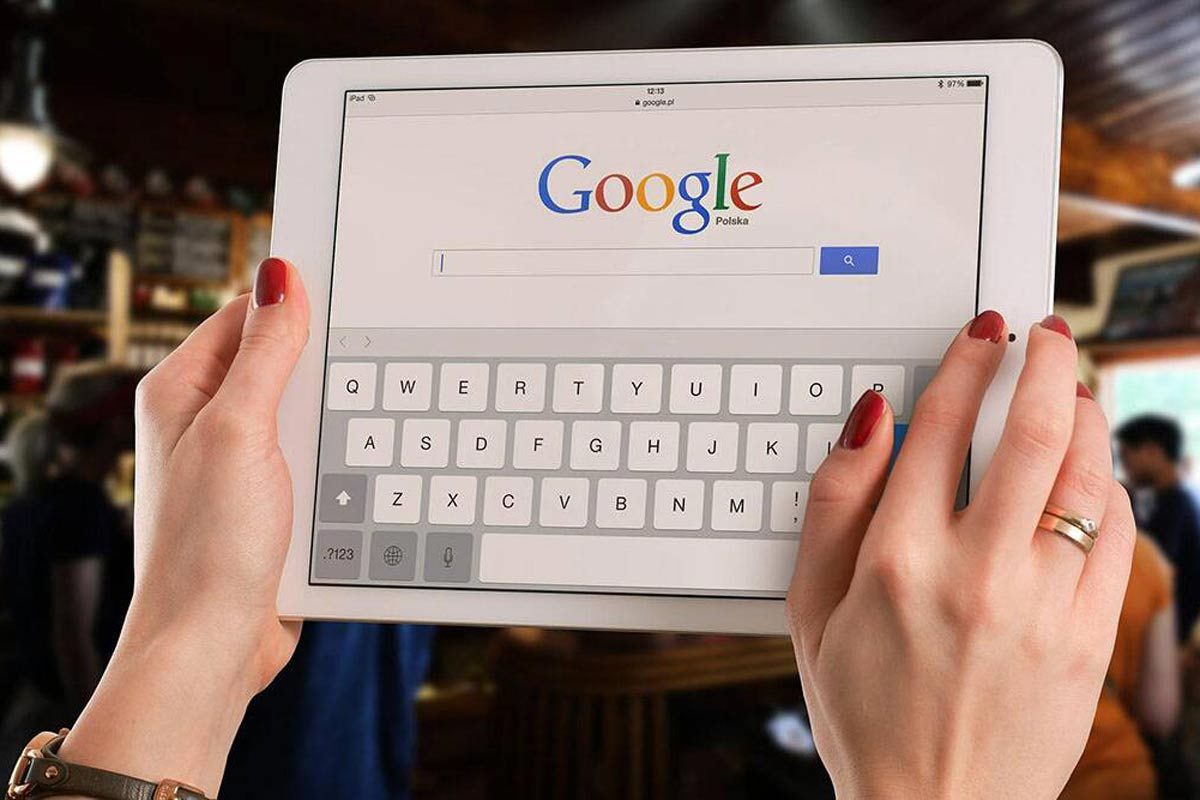 Discover a Word's Definition
Google Search includes an integrated dictionary, which you can use to look up terms using the define: operator followed by the term you want to search for. This gives you the word's opposites and synonyms and a brief sentence to help you learn how to use it.
You can upload a picture to Google Images or enter the URL of an image to search for it. You can find similar images or the same image in better resolution. Also, you can learn more about the photo or check the authenticity of a random picture you see online.
Go to Google Images, click the little camera icon on the right, and upload the image. If you do this often, check out this Chrome browser app that lets you run a Google Image search from the browser's context menu.
Search by voice is available in Google Search and is not limited to mobile devices (click on the mic icon on the right side) as a more convenient means of inputting search queries.
Large numbers can occasionally be challenging to spell, but Google covers you. Google will spell any number for you if you enter "= English" after it. For example, try spelling "456,234,567,231."
You can do more than enter random terms in the search box and take advantage of every little trick Google has built into its search engine. If you have any additional questions, get in touch with us TASProvider in Richmond Hill, Toronto!